Read about PREVENTABLE in the news
and the importance of this study in understanding
the role and benefits of statins for older adults.
---
---
---
---
---
---
---
---
---
---
Fall 2021 PREVENTABLE Newsletter
The Fall 2021 newsletter features a letter from the Principal Investigator Dr. Karen Alexander, the benefits of taking a statin and how it may prevent dementia, recent highlights and statistics from the study, and fun activities for readers. Whether readers are making Grandpa George's Homemade Granola from page four or referring a friend to the study, the newsletter is a helpful and enjoyable companion to PREVENTABLE.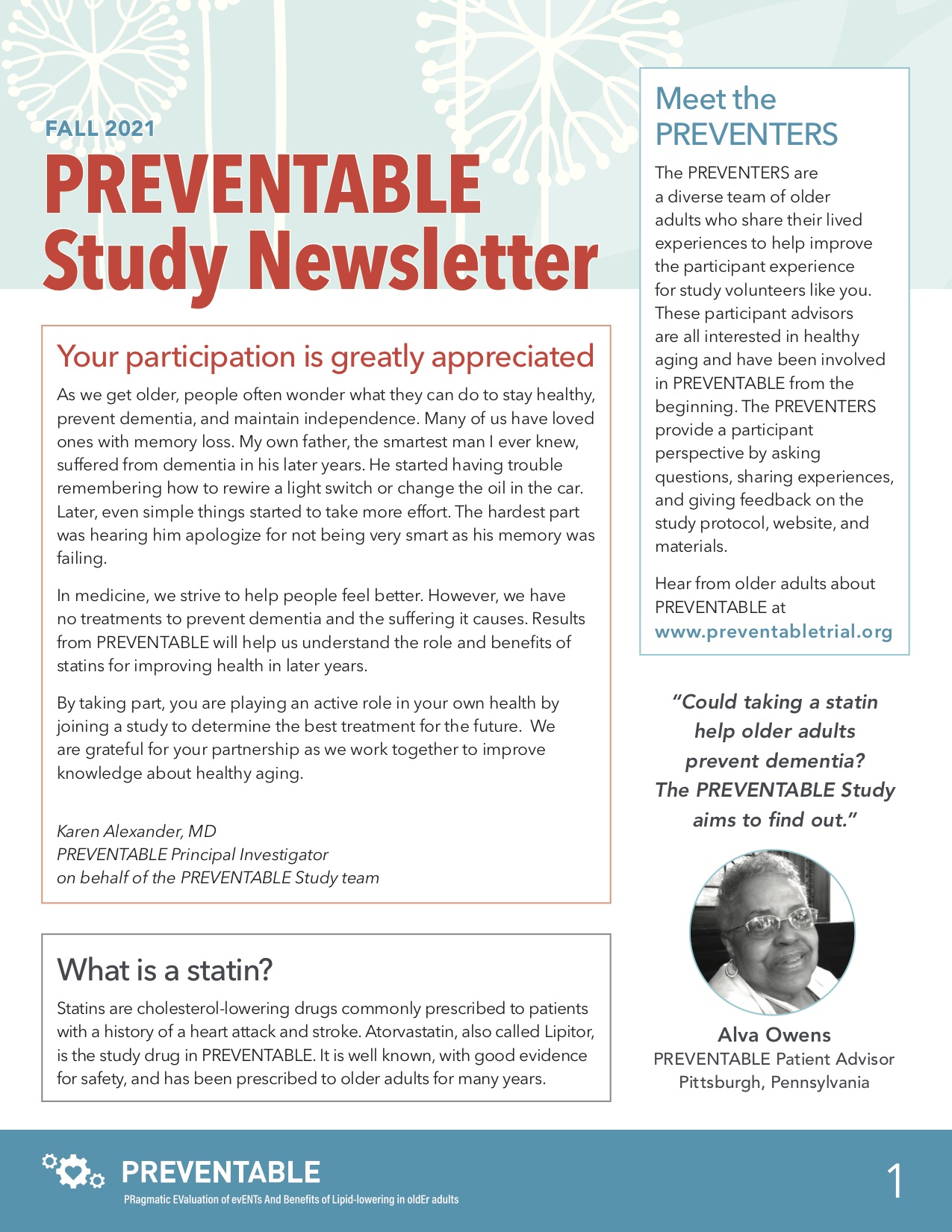 ---
---